Pensi Pasta Co.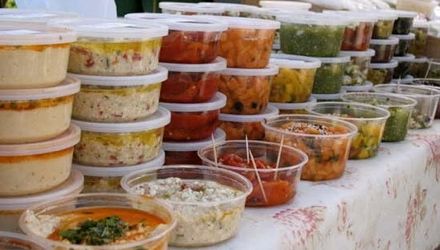 Type:
Artisan
Owner:
Evette Marie Lecce
Phone:
831-883-9631
Email:
pensipasta@aol.com
Contact:
455 H Reservation Rd
Marina, CA  93933
People:

Family owned with six employees.

Bio:

The company was started in 1997 on a show string budget and immediately took off!

About:

Pensi Pasta makes southern Italian Sicilian cooling. They make fresh cut pastas, raviolis, marinated olives, grated cheese, prepared entrées, salsas, dips and spreads.

Sourcing:

Pensi Pasta sources ingredients from Route 1, Pinnicle, Stackhouse and small farms in Watsonville.

Specials:

Some items are discounted when buying more then one.