EBT/Market Match SERVICES END 15-30 MINUTES PRIOR to the END of MARKET HOURS at each market.
EBT Cards
All SCCFM markets accept EBT, WIC and Senior Nutrition Coupons. Locate the information booth and a market manager can process your EBT card and give you tokens to use at the farmers' markets. Tokens have a value of $1 and there is no change given.  EBT stands for Electronic Benefit Transfer and is the method for distributing CalFresh benefits (formerly known as Food Stamps and currently known federally as Supplemental Nutrition Assistance Program (SNAP) benefits), California Food Assistance Program benefits, and cash aid benefits.
Market Match increases to fifteen dollars!
The Market Match (MM) Program is available at all five of our markets – Felton, Downtown, Scotts Valley, Westside and Live Oak in 2021. The Program offers farmers' market customers with CalFresh (EBT/SNAP) cards a dollar-for-dollar match up to fifteen dollars. For example, if a CalFresh customer swipes their card for fifteen dollars they receive fifteen additional dollars in market match script at no charge. A seven dollar swipe equals a seven dollar match. A twenty dollar swipe equals a fifteen dollar match as the match maxes out at fifteen dollars. These matching dollars can be used to purchase fresh vegetables and fruits only.
The goal of this project is to encourage CalFresh (EBT/SNAP) recipients to take advantage of fresh, locally-grown fruits and vegetables. By offering an incentive that makes fresh produce more accessible, we are helping shoppers stretch their food dollars while keeping their families healthy.
MARKET MATCH SPECIAL! The Downtown SC Market is offering a Market Match Special, $10 of EBT is matched with $20 of Market Match ongoing in 2021, until funds are exhausted, thanks to the City of Santa Cruz! This special also continues at the Felton and Scotts Valley farmers' markets in September! Thank you to the City of Santa Cruz, Kaiser Permanente, Second Harvest Food Bank and Feeding America for supporting this program! Read on to learn more about market match.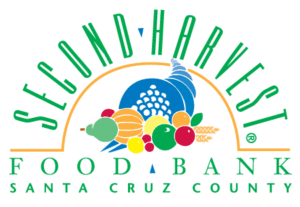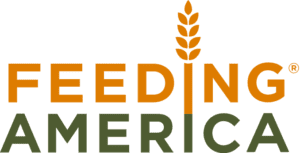 History of the Market Match Program
The Market Match program is managed statewide by Roots of Change. In addition to SCCFM, ten other Market Match partners — known collectively as the California Farmers' Market Consortium – are working to increase access to fresh and healthy foods for low-income consumers at local farmers' markets. All of the Market Match partners are dedicated to increasing the incomes of California farmers by expanding access for low-income communities. This program stimulates the local food economy while supporting community health and food security.
The Market Match program is made possible through two general funding sources, a Specialty Crop Block Grant offered by the California Department of Food and Agriculture and philanthropic efforts that raise funds for Market Match incentive dollars. SCCFM has also pledged funding which has boosted support for the Market Match program at various markets.
Beginning in June of 2020 the City of Santa Cruz began sponsoring an ongoing Double Match at the Downtown Santa Cruz Farmers' Market with a federal grant related to COVID-19 and essential services. Currently this grant is expected to fund the Market Match Double Program at this market only into 2022.
Senior Coupons
ANNOUNCEMENT: We have been informed that the California Department of Food and Agriculture redirected funds for the Senior Voucher Program in 2021 due to COVID-19. The Seniors Council, which facilitates the program in Santa Cruz County, hopes that the program will resume in 2022. We are sad to report this news and encourage seniors who are eligible to access our EBT/Market Match programs which are more robust this year.
When the Senior Voucher Program resumes the Senior Council will be distributing vouchers at the Downtown, Live Oak and Felton markets in the summer. Seniors who qualify (based on age and income) will receive a booklet with $20 in vouchers. The vouchers can be used to purchase fresh vegetables and fruit at the farmers' markets.