Pacific Rare Plants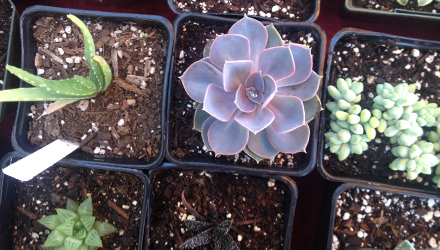 Type:
Farmer, Nursery
Owner:
Daniel Porter
Phone:
(831) 601-6632
Email:
woodsconserve@skyhighway.com
About:

Pacific Rare Plants was founded in the 1970s by horticulturist and plant collector Wally Lane and his business partner Ken Stephens, both of whom are now deceased. Under the vision of chief propagator and farm manager and the current owner Daniel Porter the nursery continues to grow a variety of rare and unique plants as well as California natives, drought and frost tolerant plants, pretty plants and medicinal and edible plants - marigolds, echinacea, yarrow, loquat and pepper plants to name a few. They are the sole growers and sellers of some specific plants that were developed by the original owners.

Conserving and providing habitat for both the wildlife and birds living on the five-acre property — previously an apple orchard — is a priority for Pacific Rare Plants. Soil health, nutrition and attention to light and shade are essential components of the nursery's philosophy.

Pacific Rare Plants joined the Santa Cruz Farmers' Markets in 2017 and quickly became a well-loved presence at the Downtown, Felton and Scotts Valley markets. Learn more about them in this fun "food of the week" video. Yes! They do sell edible plants too.