Hakouya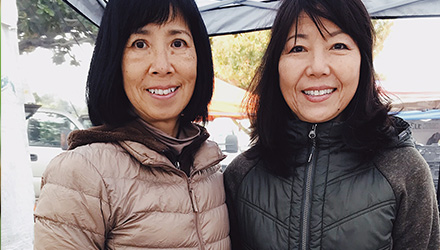 Type:
Artisan
Owner:
Eriko Yokoyama and Masumi Diaz
Email:
info@hakouya.com
Website:
https://www.hakouya.com/
Facebook:
https://www.facebook.com/probioticfoodclasses
About:

Hakouya is a unique, burgeoning business based in Santa Cruz County dedicated to selling direct to customers so that they can talk and teach about the benefits of fermentation. The meaning of "Hakouya" in Japanese is the fermentation house and the owners of Hakouya Eriko and Masumi are absolutely passionate about fermentation. They are particularly interested in koji, the fungus grown on rice, barley or beans that results in a diversity of probiotic enzymes. It is the base ingredient used to make miso, soy sauce, sake and all kinds of Japanese condiments. Koji has more than 100 enzymes and the Hakouya team believe it is a major contributor to health and human longevity in Japan. Koji originally comes from southern Japan where humans have the longest average lifespan on the planet.

Eriko is a chef by training. She grew up in Tokyo and moved to France enrolling in cooking school at Le Cordon Bleu as a young adult. She later moved to the U.S. and ran a restaurant called Pacific Rim Buffet in Aptos between 1988 and 2001 with her late husband. About 22 years ago Eriko learned how to make miso from a friend. Shortly after she and Masumi began experimenting with miso and other fermented things: kefir, koji, etc. Masumi grew up in a conservative Japanese family in the countryside. Both of her grandmothers spoke of miso but Masumi had not made it prior to her exploration with Eriko. After much practice Eriko and Masumi began a miso workshop at home with friends in 2016. People enjoyed it and through word of mouth attendance grew. They eventually offered workshops at the New Leaf Community Kitchen and through the Cabrillo Extension Program.

Masumi wanted to begin a miso business and had heard word about the El Pajaro Community Development Corporation's commercial kitchen. At an orientation at El Pajaro they learned that they could rent space for production as well as lean into the organization for classes, training and support. The Santa Cruz Community Farmers' Markets were the first place they sold their products in July of 2018 at the Felton Market at El Pajaro CDC's rotating market booth. At that point it was only their miso dressing. They have now been in the market circuit over two years and are selling weekly at the Downtown, Westside and Live Oak markets with a dynamic set of products including the original miso dressing, white, red, barley and chickpea miso paste, soy sauce koji, salt koji and quick miso soup. Eriko's daughter Maya recently moved home to join the team offering skills gained in high-end restaurant work in Portland.

With their powers combined this trio has much to offer. Visit them to learn more about koji and their products at your local market.