Epicenter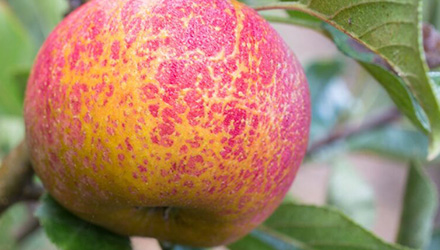 Type:
Farmer
Owner:
Ellen Baker and Freddy Menge
Website:
http://www.epicenteravocados.com/
About:

Ellen Baker and Freddy Menge live in Santa Cruz County, California, with their family, their dog and too many chickens. That's us. We have been obsessed with growing and foraging fruit on the California's central coast for over 20 years, nurtured by our association with the Monterey Bay Chapter of the California Rare Fruit Growers.

Our orchard in Larkin Valley was planted in 2005, as an outgrowth of a runaway hobby/obsession with apples that hasn't quite run its course. Once an old orchard, it was turned to horse pasture, then returned to wet meadow sitting at the bottom of a deep North-South running valley. Surrounded by walls of Redwood and Oak, a rangy tangle of willows up-watershed divides and transitions into hundreds of acres of rolling wild land.

Deep distrust of chemicals leads me to avoid them on my farm and elsewhere, but we do use OMRI listed Pheromone ties against codling moth. No synthetic fertilizers or pesticides, no sulphur, copper, neem, or dormant oil are used, as all of these kill things we like. We do use mountains of composted tree chips to conserve water and suppress weeds; composted animal manure for fertility. We don't plow or disc between our rows, using a walk-behind high-weed mower to maintain a year-round mixed grass/weed/flower cover instead. What this means is we spend a lot of time on our hands and knees, weeding to keep the bindweed from swallowing our trees.

Getting down to the apples, we try to grow European style, high flavor apples. These differ from what's commonly available in that they're endowed with acidity, astringency, and aromatics. Combined with their high sugar, this makes for an intense, complex, high-impact eating experience.

Not everyone shares our preferences, but luckily, it's easy to find normal type apples. After years of running public apple tastings, we've seen how people respond to high-flavored apples, and feel relieved and delighted to finally be able to provide the kind of fruit we love, directly to the public. We hope to attract an enthusiastic following of avid apple lovers, who will enable our behavior. Since farming is all about enormous amounts of boring, repetitive, and hard work, if we, and people like us, didn't love our fruits, it would feel like a waste of time.

Written by Freddy Menge

Find Freddy and Ellen seasonally at the Westside Farmers' Market.