Dos Hermanos Pupuseria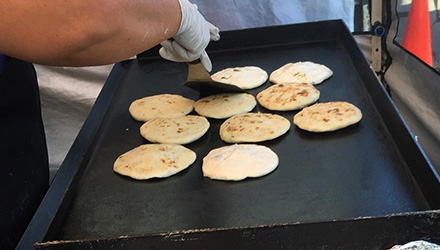 Type:
Artisan
Owner:
Ever and Nelson Deras
Email:
doshermanospupuseria@gmail.com
Facebook:
https://www.facebook.com/dhpupuseriasantacruz/
About:

Dos Hermanos Pupuseria offers five types of pupusas in traditional El Salvadoran style. They sell both vegetarian and meat pupusas topped with mild or hot salsa and a delicious curtido, similar to a very fresh slaw.

Dos Hermanos got involved with the local farmers' market circuit through the El Pajaro Incubator Kitchen and now are independent members rotating through all five of our local markets. We are elated to have them as part of the artisanal food offerings - unique, warm, cheesy, easy to eat with the hands, easy to take home.