Recipes
Seared Breakfast Poke
Ingredients:
Sushi grade albacore from H&H
Toasted sesame seeds
Green onions
Red chili flakes
Cilantro
Sesame oil
Soy sauce- organic
Eggs- optional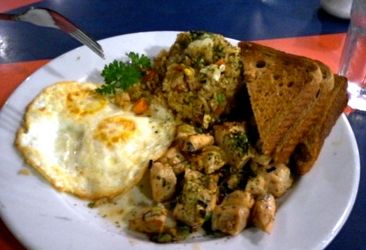 An out-of-the-raw way to eat Poke, first thing in the morning!
Contributed by: Nate Essayas- H&H Fish
Source:
Serves 1-3
Preparation
Cut albacore into bite-sized pieces.
Chop green onions and cilantro.
Mix all ingredients together in a bowl, leaving out the cilantro to garnish.
Sear poke mixture on med/med. high heat for 1 min. Quick! Use a non-stick pan, no additional oil needed.
Serve with fried eggs and toast if you wish!
Related Recipes