Recipes
Blood Orange Margaritas
Ingredients:
1/2 cup blood orange juice
2 tablespoons freshly squeezed lime juice
3 tablespoons triple sec or cointreau, or more to taste
7 tablespoons white or "silver" tequila
Lime or blood orange slices for garnish, plus some of those drink umbrellas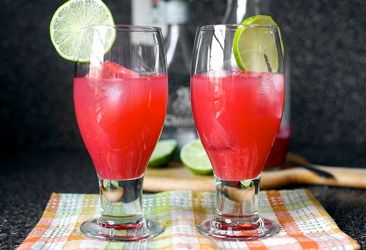 Note: If you don't have triple sec or cointreau, simple syrup will make for an equally sweet but less boozy result.
Contributed by: Deb
Source: http://smittenkitchen.com/
Serves 2, but only if you share.
Preparation
Mix.
Fill two glasses with ice and divide between them.
Garnish.
Drink and daydream.
Related Recipes