Recipes
Romanesco Soup
Ingredients:
1 head Romanesco
1-2 onions or leeks, chopped
olive oil
4 cups vegetable or chicken broth
milk or heavy cream (optional)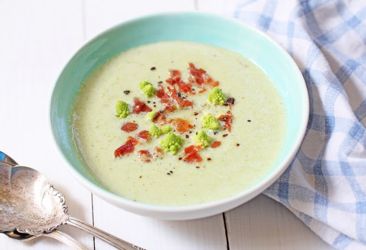 Preparation
Heat a Dutch oven over medium heat. Add ~1 tablespoon olive oil and cook up onions until translucent.
Add florets and cook everything over medium heat for 3-5 minutes.
Add broth and cook another 20-30 minutes.
Cool slightly, then puree with immersion blender or process in batches in the blender.
Serve with milk or cream if desired. Season to taste with salt and pepper.
Related Recipes