Recipes
Pseudo-Kombucha
Ingredients:
2 cups sparkling apple juice or any juice of choice. (use non-sparkling juice if opting to drink it as a tea)

2 tablespoons Apple Cider Vinegar.
2-3 tablespoons filtered or spring water.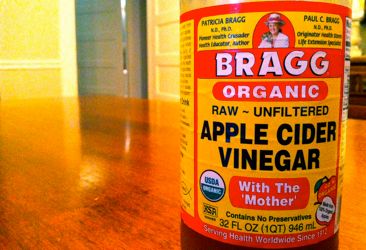 Apple cider has amazing benefits from digestion stimulation to mood enhancement! This is a mix-at-home beverage I choose to drink in the morning, warm or cold. Sparkling apple juice covers the vinegar taste well but any juice from local vendor, 3 of a Kind would work great.
Make sure your Apple Cider Vinegar is organic, raw and unfiltered.
Contributed by: Santa Cruz community member, Tori Dillon
Source:
Serves 1
Preparation
Add the water and apple cider vinegar to your juice of choice (warm or cold) and stir. 
Related Recipes