Recipes
Jose's Fire Water!
Ingredients:
2 cups boiling water (can be cooled once all ingredients are mixed)

Juice of one whole, large lemon.
1-2 tablespoons of Local, Raw Organic Honey. Check out- Bee Humble Apiaries
Cayenne to comfortable level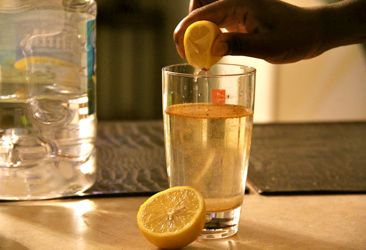 An ideal elixer for colds, flus or after a long day. Called 'fire water' due to its ability to stoke the digestive process, the 'fire' in our gut. The Lemon and Cayenne are natural detoxifiers, while the raw honey boosts immunity and fends off allergy symptoms.
Bottoms up- To good health!
Contributed by: Joe KRammer- Dirty Girl Produce
Source:
Serves 1
Preparation
Boil water, preferably filtered spring water or deionized water.

Add lemon juice, honey and cayenne to taste.
Sip and feel the fire!
Related Recipes