Recipes
Hot Tomato Cocktail
Ingredients:
2 tomatoes

1/2 red bell pepper
1 to 1/2 spanish pepper fruit
1/4 cup water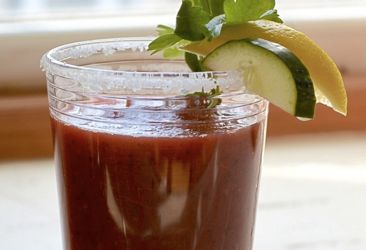 Your own version of V-8. Made with organic produce, of course!
Contributed by: Inga-Britta Sundqvist
Source: 'The Vegetarians Bible'
Makes 1-2 glasses
Preparation
Clean and cut the vegetables into bite-sized pieces

Mix them and dilute with water.
Enjoy!
Related Recipes