Santa Cruz Balsalmics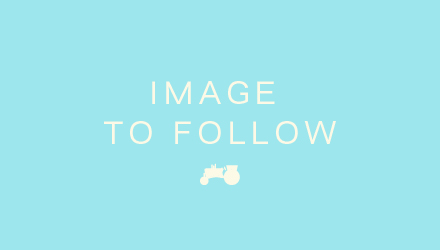 Type:
Artisan
Owner:
Kim Tush
Email:
https://www.santacruzbalsamics.com/
Bio:

Santa Cruz Balsalmics is a boutique business nestled at the foot of the picturesque Santa Cruz Mountains in Santa Cruz County, California, where our splendid array of flavored balsamic vinegars are meticulously handcrafted.

Each batch is a true labor of love with every bottle hand-blended, hand-poured, and hand-labeled. Our unique flavors are infused into a lusciously smooth Italian balsamic base, resulting in unparalleled depth of flavor and a truly unique taste.

Our journey began in 2016 when Kim Tush was asked by a farmers' market owner if she could manufacture flavored balsamic vinegars. Having limited experience with balsamics at that time beyond bread dipping, she embarked on a culinary adventure. It was during this journey that she was introduced to Nacho, a talented chef who crafted the initial infusions, laying the groundwork for our line of flavored balsamics. After mastering the art of infusion, Kim introduced three delectable balsamic flavors of her own: chocolate raspberry, blood orange and mango.

Since then her culinary journey has been on a fast track, intertwining with her lifelong passion for baking as she incorporates her flavored balsamics into creative innovations. Kim's signature oatmeal raisin cookies, featuring pomegranate balsamic raisins and rum cake featuring blood orange, quickly became crowd favorites.

Currently, Kim is also working on an online cookbook, "Balsamic Gastronomy™" (BalsamicGastronomy.com). Gastronomy, the study of food and culture, is at the heart of the project: It encompasses the art and science of good eating, from food preparation and presentation to cultural exploration and culinary appreciation. The Balsamic Gastronomy Cookbook will be an ongoing work in progress and showcase an array of cultural cuisines, offer quick pairings as well as recipes for cooking, baking, cocktails, and mocktails featuring our flavored balsamics.

Santa Cruz Balsamics can be found at two farmers' markets: Santa Cruz Westside (Saturdays 9-1), and Santa Cruz Live Oak (Sundays 9-1), in addition to Martinelli's Company Store tasting room and retail outlet located at 345 Harvest Drive, Watsonville, CA where you can sample and purchase Martinelli's products (visit www.Martinellis.com/visit--us for store hours). You'll also find Santa Cruz Balsamics at select local festivals, and we ship! Products can be purchased online at SantaCruzBalsamics.com.

Bon appétit and happy drizzling!