Rodoni Farms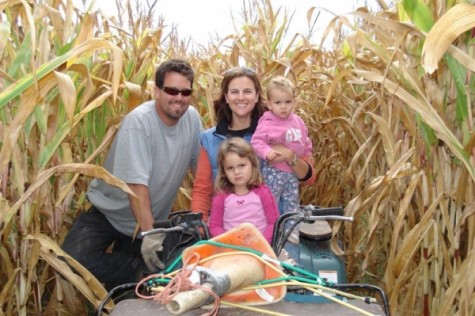 Type:
Farmer
Owner:
Bill and Siri Rodoni
Phone:
831-426-6438
Email:
rodonifarms@aol.com
Website:
http://www.rodonifarms.com
Bio:

Rodoni is a third generation farm and has transitioned into the organic market over the last 10 years. They now have over 100 acres certified organic by CCOF and currently grow brussels sprouts, leeks, artichokes, beets, peas, beans and pumpkins.

Land:

Over 100 acres of certified organic farmland in Santa Cruz County and more conventional acres.

History:

The first generation of farmers began in 1920 when Dante Rodoni came from Italy to the USA. He was 10 years old and attended local schools while living at the Younger Ranch. At age 16, he moved with his family to the Hoover Ranch on Waddell Creek and worked with his father in cattle.
In 1935, Dante Rodoni went into farming Brussels sprouts with his brother-in-law, Pete Rinaldi.
In 1937 Dante Rodoni married Andriena and they moved into the Wilder Ranch (M.Rodoni & Co.). They had 2 sons, Elio and Mario, and daughter Jeanne. They lived and farmed on the Wilder Ranch property for 34 years. Dante retired in 1974 but continued his active interest in farming through his two sons until his death in 1989 at age 80.
Upon his retirement, Mr. Rodoni turned the farm over to Mario, who still farms as M.Rodoni & Co. with his two sons, Dan and Bill. Mario also had a daughter, Suzanne.
During his farming, Mr. Rodoni saw great changes; from using work horses to tractors; from hand transplanting to mechanical transplanting; from furrow irrigation to sprinkler irrigation; from hand picking to mechanical harvesting and from hand sorting to mechanical sorting of Brussels sprouts.
Mr. Rodoni always seemed to be in the forefront of change. He proved to be one of the great innovators of the Brussels sprouts industry.
Prior to the 1950's sprouts were sorted by hand off a table. Mr.Rodoni was the first to see a need for and develop a system for sorting and grading sprouts mechanically.
In the early 1960's, when conditions changed and the trend turned toward mechanical harvesting of Brussels sprouts, Mr. Rodoni worked on and developed the Rodoni Brussels Sprouts Stripper, which mechanically cuts the sprouts from the stalk.
The next twenty years the farm continued to grow and farm conventional brussels sprouts. Starting in the 1990's the family started to diversify to include more crops as well as to transition some of the ground to organic. Over the years this has continued and serves the local restaurants, farmers markets and community.