Mora Family Farm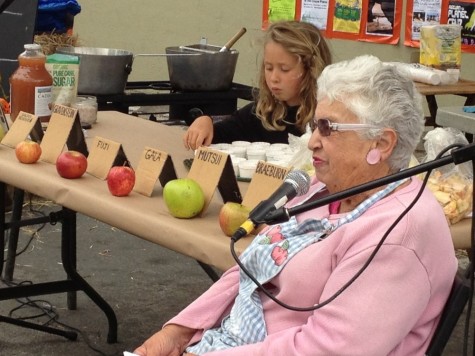 Type:
Farmer
Phone:
831-761-2130
Email:
Dlou44@aol.com
People:

Darlene and Michael Mora.

Bio:

Mora Farmily Farm is a five-generation family farm operating in Watsonville, California. They grow apples, berries, squash, tomatoes, potatoes, apricots, beans, pears, persimmons, and much more. A large part of their harvest is sold at area farmers' markets along with jams, dried fruit and popcorn from the farm.

Land:

Over 50 acres in the foothills in Watsonville.

History:

Mora Family Farm (formerly Mello-Dy Ranch) is a fifth generation apple farm, founded by the Traverse family in 1885 when they migrated to Watsonville from the Azores. Virginia and Conde, grand-daughter of the founding family, and her husband Alfred managed the farm with their son Steven for decades and recently past on. Her children and grandchildren have taken on the business and remain committed to agriculture in Santa Cruz County under the Mora Family Farm name.

Virginia grew up on the farm and remembers when their apples were shipped to Los Angeles for distribution in wooden crates which would later be returned for re-use. During the fledgling years at the Downtown Santa Cruz Farmers' Market Virginia, her daughter Darlene and three grandchildren were all at market selling apples together. Mora Farm began the transition to organic farming some time ago and is excited to offer a healthier apple alongside a variety of tasty jams, eggs, tomatoes, berries, squash, peppers, beans and more. Visit their farmstand at the Downtown Santa Cruz Farmers' Market on Wednesdays.

Water Use:

Drip tape and sprinklers.

Weed Control:

Mello-Dy uses hand and mechanical cultivation and cover crop rotation to eliminate weeds.