India Gourmet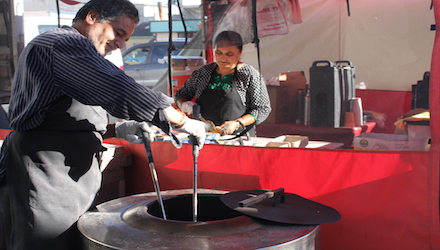 Type:
Artisan
Owner:
Harbhinder, Dhaliwal and Raj
Phone:
831-768-8272
Email:
indiagourmetca@gmail.com
Contact:
924 E. Lake Ave
Watsonville, CA  95076
People:

Family owned and operated with three full time employees.

Bio:

Singh and Raj started this business in 1992, DBA India's Clay oven in Monertrey selling at farmers' markets and events.

About:

Prepared indian food, meat and vegan options and organic.

Sourcing:

India Gourmet sources their produce from area farmers' market and from local growers such as Route 1 and Pinnacle Farms.

Specials:

10% discount for bringing your own container from home.