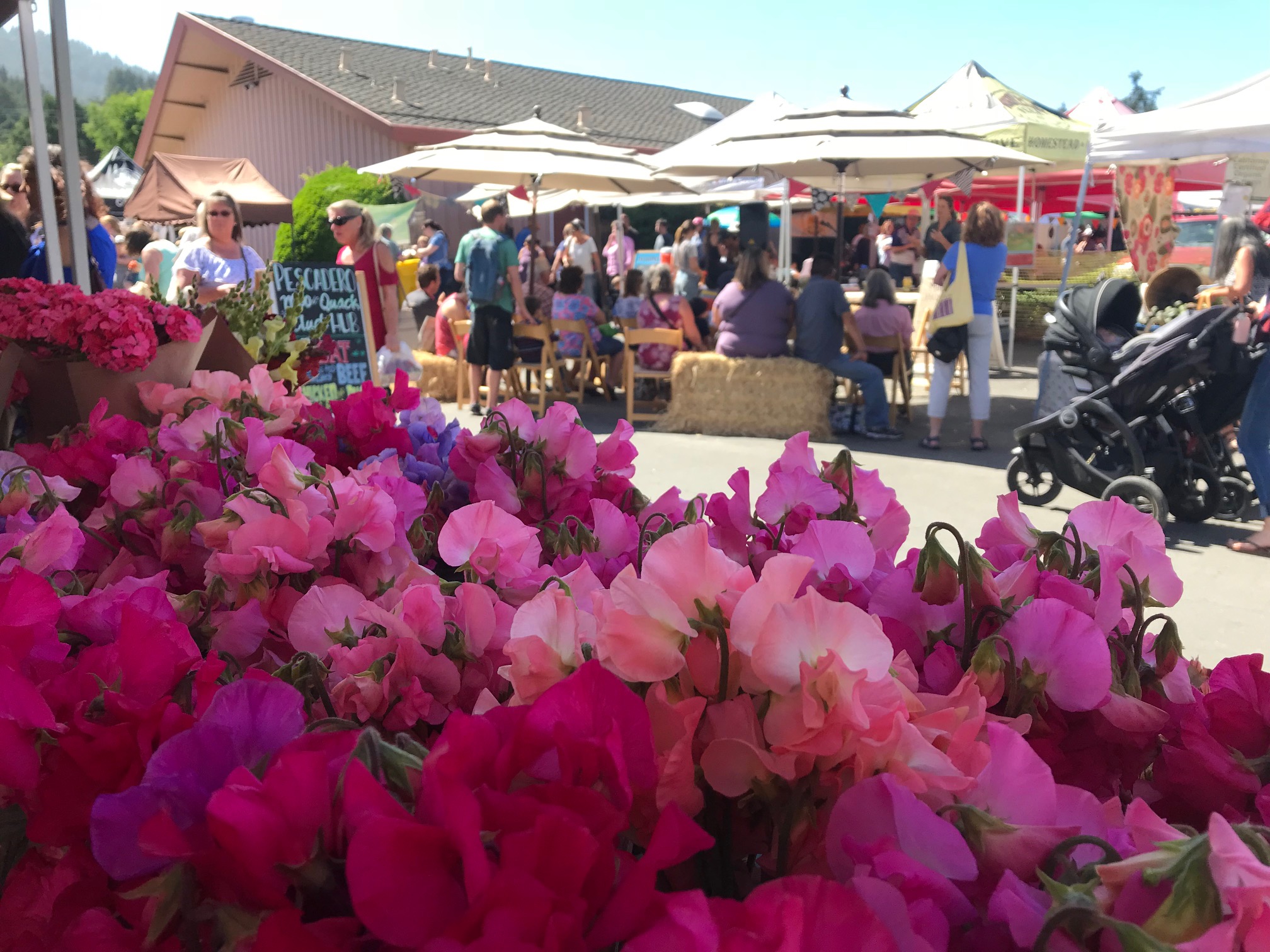 Updated May 11, 2022. We do our best to keep these job listings current. We apologize in advance if you approach a business and find a position filled. Please contact us and let us know.
Business: Fogline Farm

Location: Santa Cruz County
Contact Name: Caleb Barron
Contact Email: caleb@foglinefarm.com
Contact Phone: (831) 212-2411
Description: Hiring a marketeer for the Westside Farmers' Market as well as two Bay Area markets. Craigslist Job listing.
Business: Laurel Canyon

Location: Soquel, CA
Contact Name: Jessica Defaymoreau
Contact Email: jessica@laurelcanyonfarm.com
Contact Phone: (831) 325-9341
Description: Farmers' market work and possible field work on a small family farm focused on flowers and starts.
Business: Sea To Sky Farm
Location: Santa Cruz County
Contact Name: Chris Laughlin
Contact Email: seatoskyfarm@gmail.com
Contact Phone: (831) 419-7773
Description: Hiring in April. Starting with one market shift with the possibility of increasing to two or three market shifts weekly. This will include the Scotts Valley Farmers' Market on Saturdays beginning in May.
Business: Bella Vista Ranch
Location: San Juan Bautista and Hollister
Contact Name: Deborah Muscari
Contact Email: bellavistaoil@gmail.com
Contact Phone: (831) 313-2265
Description: Hiring now. Looking for two or three interns to help manage three organic orchards. The work would entail farm labor such as pruning, pulling hoses, laying sprinkler pipe, weed abatement, pest control, soil amendment, planting and harvesting. Hours by arrangement, weekdays or weekends. Transportation needed.  Minimum hourly wage, with increases based upon performance.
Business: R & K Honey
Location: Santa Cruz County
Contact Name: Richard Evans
Contact Email: richardevans59@yahoo.com
Contact Phone: (530) 356-0451
Description: Hiring for a market worker at the Felton, Scotts Valley and Westside farmers' markets. Must have a car and some space to store two 4-foot tables, a market tent and roughly nine boxes of merchandise. Must be motivated self-starter and engage the public.
Business: Triple Delight Blueberries

Location: Los Gatos, Saratoga, San Jose areas
Contact Name: Kim Sorenson
Contact Email: kim@tdberries.com
Contact Phone: (559) 287-3965
Description: Hiring one or two people to cover weekly farmers' market shifts in the Bay Area and Monterey County. Pay is $150/market plus 40 cents/mile driven to and from the market. The work begins in mid to late March and goes through the end of June. Car required with room to fit one tent, two tables and five to 10 bins of blueberries.
Business: H&H Fresh Fish Co.

Location: Santa Cruz and beyond
Contact Name: Heidi or Hans
Contact Email: info@hhfreshfish.com
Find Job Application HERE.  Fill it out or visit their location at 493 Lake Ave. Suite A Santa Cruz, CA.
Description: Hiring for seafood processing, farmers' markets, and shop customer service representatives. H&H is in the heart of the Santa Cruz Harbor, serving our community since 2003. Shifts are early mornings. Farmers' Markets require the ability to lift 50lbs. A clean driving record is required to drive for H&H, but the position is open to crew members for "ride-along"/drop off as well as some markets are loaded two per vehicle. Markets pay a flat rate depending on location, $100-$220 per day plus tips.