Delicious Crepes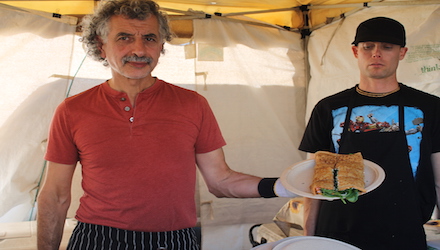 Type:
Artisan
Owner:
Regina Ibragimchayeva
Phone:
408-260-6885
Email:
deliciouscrepes4u@gmail.com
Contact:
440 Patch Ave
San Jose, CA  95128
Bio:

Delicious Crepes is a relatively new business that was registered in February 2008. However, the unique menu had been developed over the past 10 years during which were spent serving the farmers' market communities under a different company name formerly known as Nina's Kitchen.

About:

Delicious Crepes serves healthy vegetarian fast food to the local community at various Bay Area farmers' markets. They focus on preparing high-quality vegetarian and gluten-free crepes.

Sourcing:

They use organic tofu and other organic ingredients whenever possible, e.g. flour, bananas, spinach, onions, etc.