Steadfast Herbs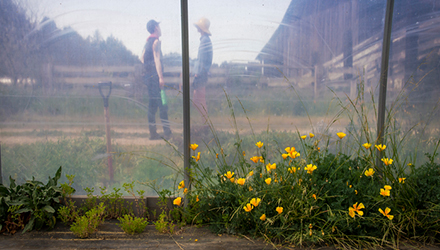 Type:
Farmer
Owner:
Lauren Anderson and Finn Oakes
Email:
steadfastherbs@gmail.com
Website:
http://www.steadfastherbs.com/
Bio:

Steadfast Herbs is a small herb farm that cultivates plants using organic practices in Pescadero, CA. They offer medicinal seedlings, fresh herbs for other medicine makers, and a line of holistic and preventative medicines to support folks in caring for their physical, mental and emotional health. Steadfast herbs also offers a herbal medicine CSA and can be found at farmers markets and local shops in the greater Bay Area.

Steadfast Herbs is located at Root Down Farm, on a parcel conserved by the Penninsual Open Space Trust where they grow 50 varieties of organic medicinal herbs. Steadfast is grateful to share space, resources and community with Root Down Farm (meat farmers) as well as Fly Girl Farm (veggie and flower farmers.)

About:

The team at Steadfast Herbs want to support folks in taking care of themselves and each other. They believe that health is political, care is essential and bodies are resilient. They make herbal medicine to provide preventative and holistic care for their communities while also caring for the plants and places that tend to all of us. Steadfast offers a sliding scale Herbal CSA and is committed to donating medicine to organizations working towards economic and racial justice including Causa Justa::Just Cause, Puente and TGIJP.

Sourcing:

Because the majority of herbs used in herbal products in the US are imported at the cost of carbon, ecologies and just labor practices, it's important to Steadfast Herbs to cultivate their own plants rather than rely on the commercial market. They use local honey and beeswax from Oakland's Bee Healthy Honey Shop, make their own vinegar and source organic and local materials as often as possible.

Pest Management:

Steadfast Herbs grows a large diversity of plants which helps with pest control. They also rotate their annual herbs and use organic controls like neem oil if necessary.

Soil:

Silty Loam

Water Use:

Steadfast uses drip tape irrigation (rather than overhead irrigation) and irrigates at night for maximum water conservation. Perennial herbs also require a lot less water than annual vegetables.

Weed Control:

Steadfast uses sheet mulching in paths and other areas and do the majority of the weeding by hand or with hand tools.